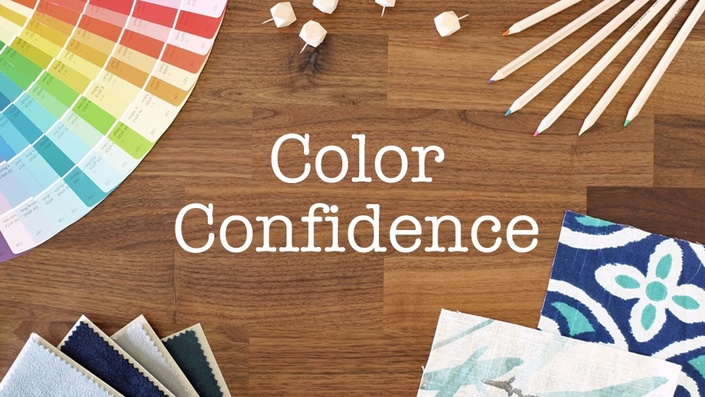 Color Confidence
Create your whole house color palette, mix and match fabrics like a pro, and bring it all to life with great lighting.
Why is choosing colors so hard?!
● You regularly find yourself frozen like a deer in headlights in front of the sea of paint chips at the home improvement store.
● You painted the patchwork of paint samples on your wall so long ago, they've become your go to conversation starter with guests—so which color do you like best?
● Because you have no idea which color to pick and you're afraid to paint all the walls the wrong color, you feel held hostage by beige (or worse, whatever awful colors the previous owners chose).
If any of those above scenarios hit close to home…
Then you know the color struggle is real.
And don't even get me started on patterns. That's a whole other level of scary.
Just like neutral wall colors feel like the only safe choice, when it comes to choosing patterns...solid it is.
The problem is those safe choices look and feel flat and dull.
But you can put a stop to it now. You don't have to surrender to neutrals.
Imagine...
● Loving your wall colors and never having to choose paint colors again
● Effortlessly using color throughout your home to create a sense of connection and flow from room to room
● Having the fail proof formula for picking the right patterns for everything from area rugs to throw pillows to curtain panels
Your answer to the color conundrum is here...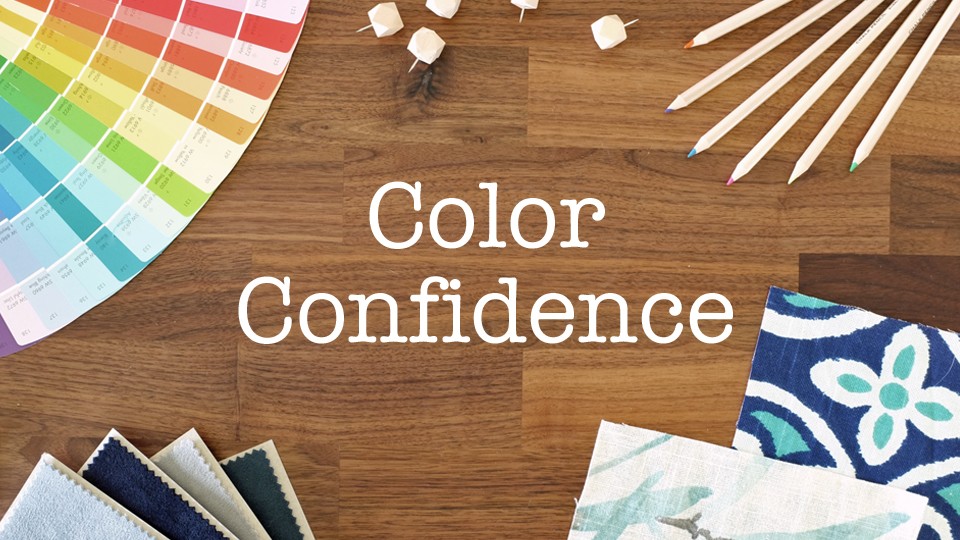 In Color Confidence you'll learn:
● How to create your whole house color palette so you never have to choose paint colors again
● How to effortlessly choose your decorating accent colors and use them strategically to create flow
● How to confidently mix and match patterns like a pro whether you prefer a more "neutral" look or want pattern everywhere

Your Color Confidence experience starts with a BONUS Mini Class...
Color Choice: Basics of Color Theory for Decorating
Get a quick refresher on color theory basics and how they apply to decorating. This mini class will help you make better color choices, understand how colors work together, and avoid color clashes.
If you're afraid of committing to colors and worried you might mess up or choose the wrong one, you're not alone. Most people are nervous about big color decisions.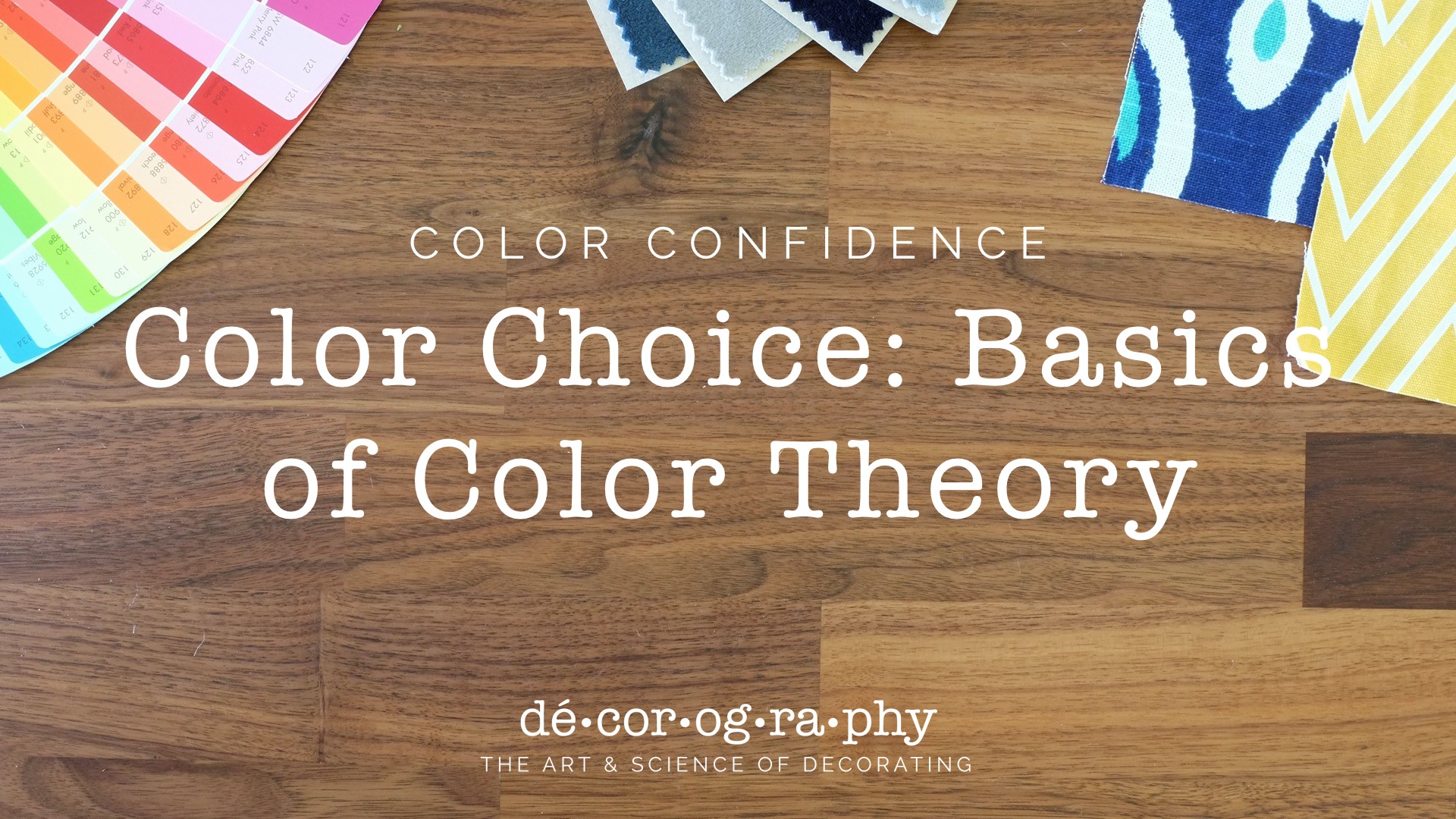 In Color Choice, you'll learn...
● Color theory fundamentals so you can understand the color wheel and how to choose basic color palettes for decorating
● How to pick colors that work well together and turn out the way you envisioned
● How to choose a color palette to enhance the feeling you want to create in your home.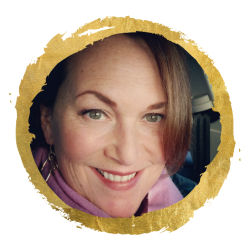 "I was decorating challenged! Too much over thinking, not enough doing. Now, I am better prepared, more carefree about the decorating process. I love Jackie's very practical methodology for color and pattern selection." - Leslie Kilian Lake Oswego, OR
Color Confidence continues with three in depth video classes to show you how to command color in your home.
Class #1: Creating A Cohesive Home with Color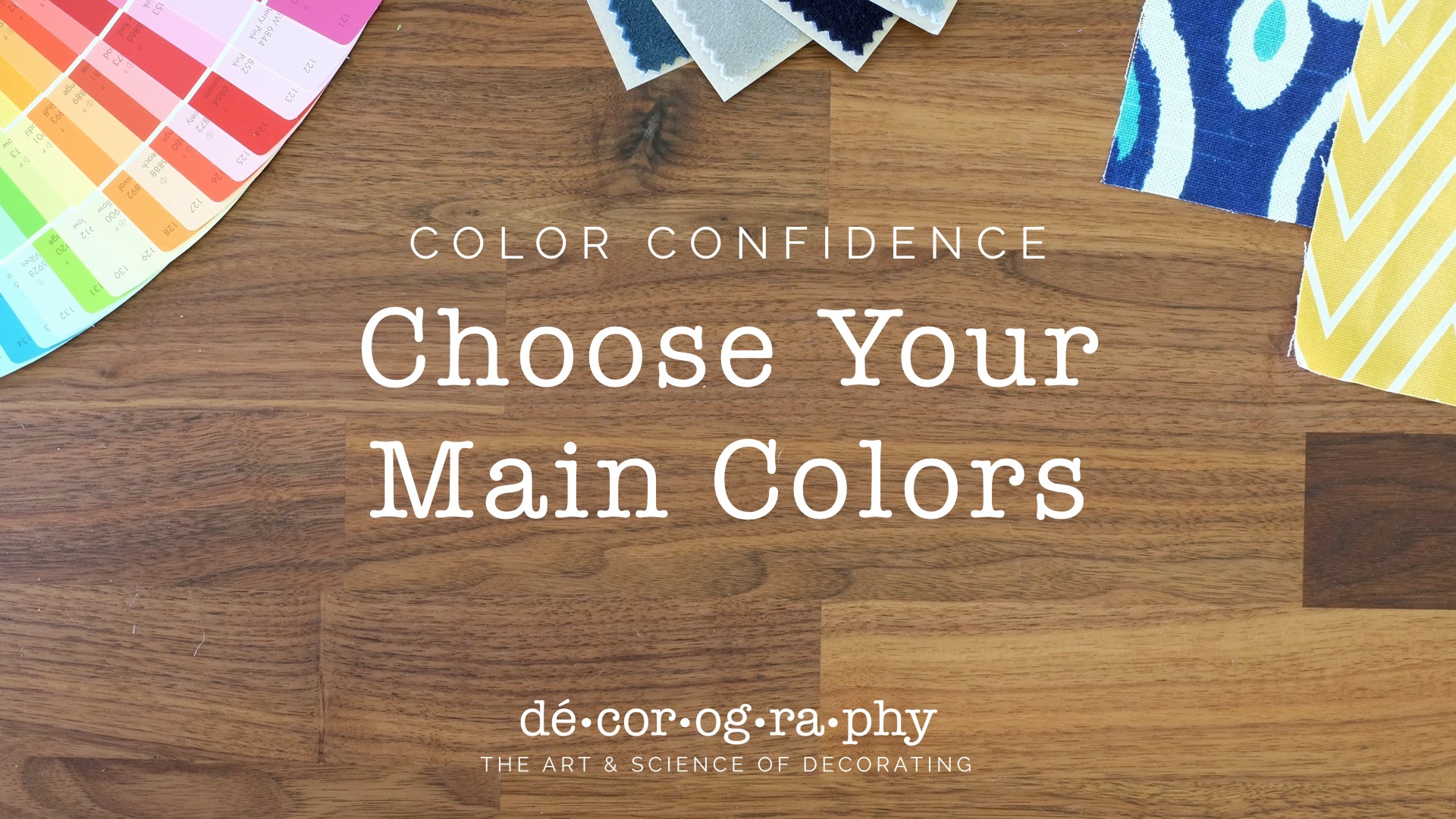 How to create a whole house color plan to guide all your color and finish choices, so you can create a consistent and cohesive home.
Every new homeowner's dream is to create a cohesive home that feels connected and inviting.
But it all goes wrong when they start choosing paint colors and accent colors.
I did it wrong at first too.
In my first two homes I chose every paint color, every furnishing, and every accessory room by room. Not only were all those separate decisions agonizing and time-consuming, they also kept me from seeing the bigger picture. The rooms in my home had no flow. Everything I chose for each space was so specific in color or style to that space that I couldn't move them anywhere else.
In our current home, I was determined to make smarter and considerably fewer color decisions. I decided to create a whole house color palette to serve as a guide for all our color choices.
A whole house color palette has two main components:
1. Your wall color palette
2. Your decorating accent palette.
For the last six years now, my whole house color palette has guided every color choice in my home. With it as a guide, I have finally create a home that looks and feels cohesive.
In Creating a Cohesive Home with Color, you'll learn...
● How to identify undertones in fixed finishes and neutrals so you can choose colors that go with the fixtures in your home.
● How to create your whole house color plan with a detailed walk through of my 7-step process for choosing your main colors for walls and furnishings.
● How to complete your palette with decorating accent colors, wood tones, and metal finishes.
This whole house color process will transform the way you make color decisions to so you can have a home that flows.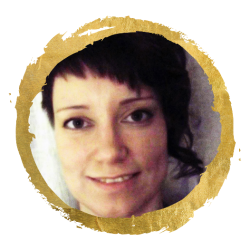 "Creating A Cohesive Home with Color is in my opinion the number one class. This class helped me to define how I wanted to feel in our home and how I could achieve that with colors. Having a color palette helps with future color choices too, so time invested in this class sure pays off! Picking the right color for our powder room or our bookcase or deciding what color curtains I want in our kitchen were all easier because we have a whole house color palette figured out :)" - Jenni Ahokas, Finland
Class #2: How to Mix and Match Patterns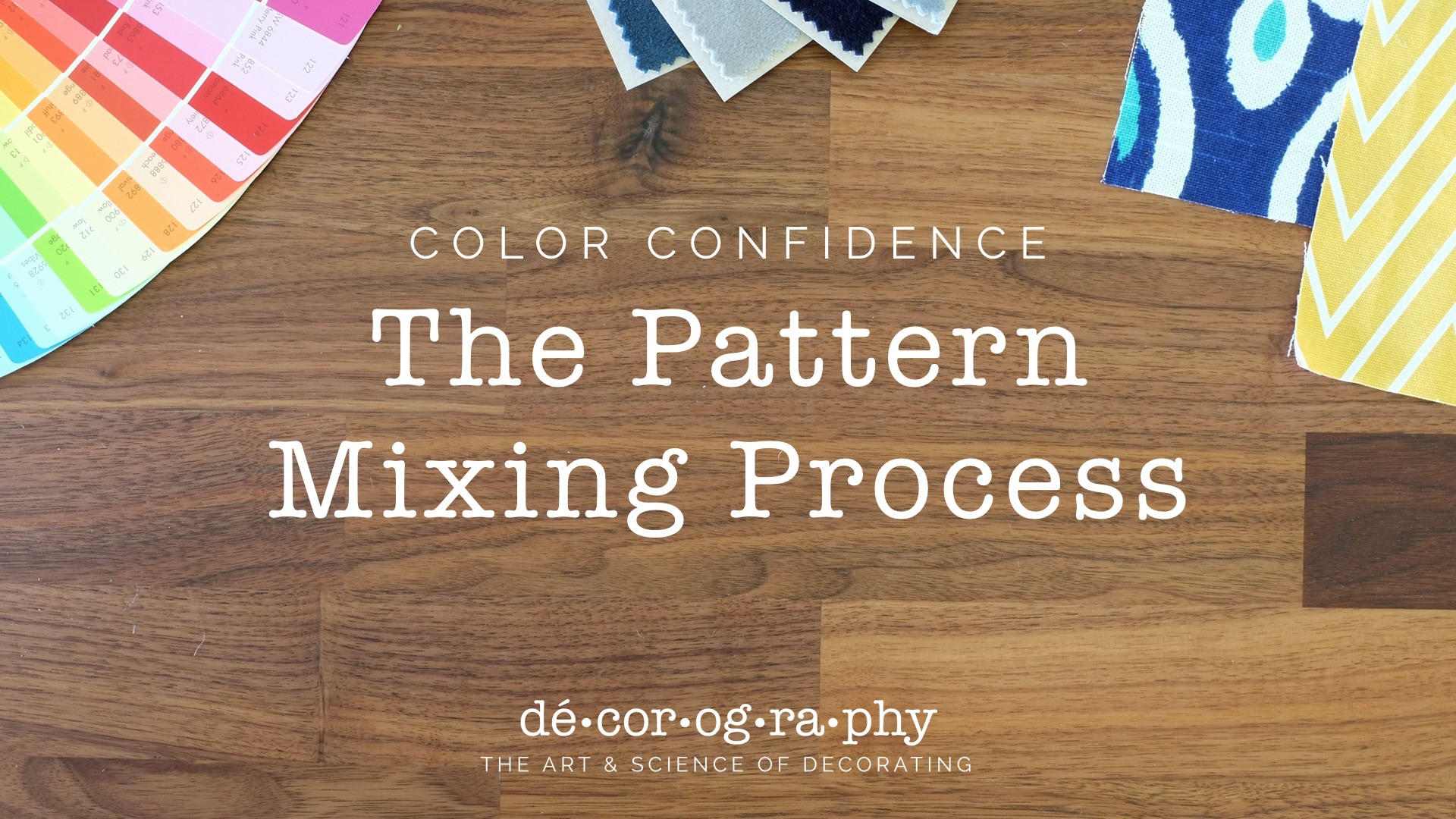 In other words, how to get patterns to play nice together. Learn a simple process for classifying, describing, identifying, and mixing patterns. This process works for patterns found on fabrics, as well as other home furnishings, like rugs, bedding, and wall coverings.
The right mix of patterns can make or break the look and feel of a room. Some of the most successful rooms layer pattern upon pattern.
But many of us are pattern shy.
We worry that too many patterns will look busy, that this pattern might clash with that pattern, and convince ourselves that pattern just isn't for us.
So we retreat and recoil into interiors with little to no pattern. Many rooms feature only one pattern on a rug or curtain panels, while everything else is solid. The result is plain and uninteresting.
We crave more texture and layering, but are paralyzed by patterns.

What if I told you there was a simple process and formula you could use to pick the perfect pattern mix every time?
In How to Mix and Match Patterns you'll learn:

● How to classify, identify, and describe patterns so you can successfully mix patterns.
● My simple three pattern formula—the easiest way to choose a collection of patterns that will work together without fail.
● How to extend a pattern collection to five or more patterns in the same space without them being too busy or clashing.
This class will help you open up to using multiple patterns in a space or at a minimum help you decide what pattern you can add to a room that will go with other patterns already present.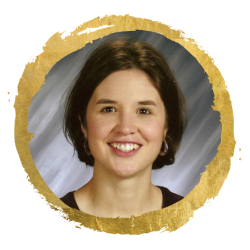 "I love a well-decorated space in photos but didn't feel capable of pulling those spaces off in real life. Now I have learned a lot, especially about fabrics. How to Mix and Match Patterns was an excellent class! It was packed with information and good practice exercises." - Missy Miedema Grand Forks, ND
Class #3: A Well Lit Room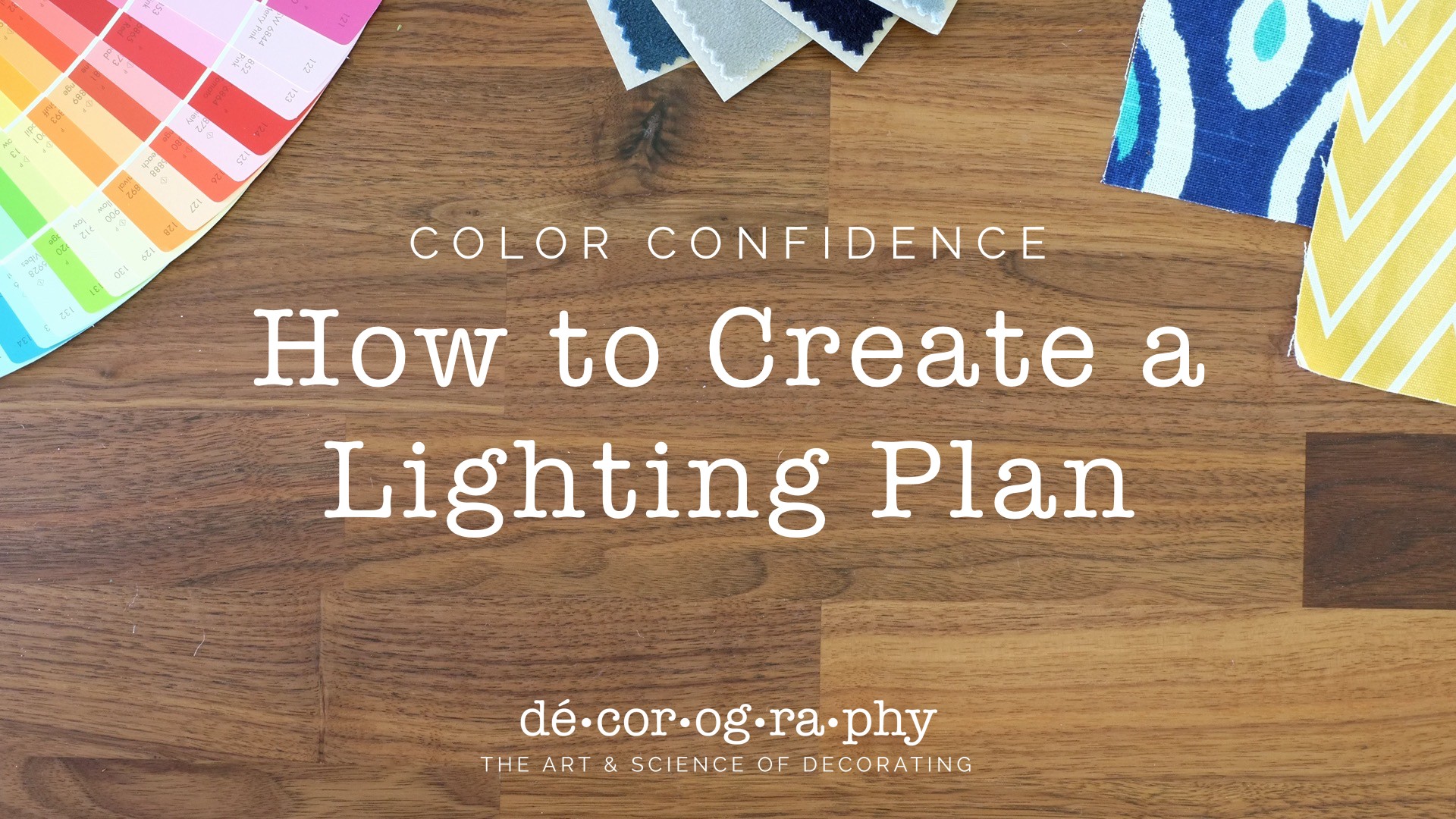 It's time to make the colors and patterns in your home sing. Learn how to use lighting strategically to make your home more functional and beautiful.
It's often said that painting is the quickest and easiest way to change the look and feel of a room. I think lighting comes in a very close second. The right layers and levels of lighting can make any room work better for you, look more beautiful, and feel amazing.

In A Well Lit Room you'll learn how to:
● Use the three main types of lighting and the most common fixtures in each category to create a well lit room
● Mix and match light fixtures to create an interesting mix
● Create a lighting plan for any room with two important perspectives to keep in mind so you create the best light for how you use the room
● Control the mood of your room by making lighting changes more convenient or automatic, using specialty light bulbs for different situations, and properly diffusing light.
Bonnie used color and pattern to give her living and dining room a more modern look.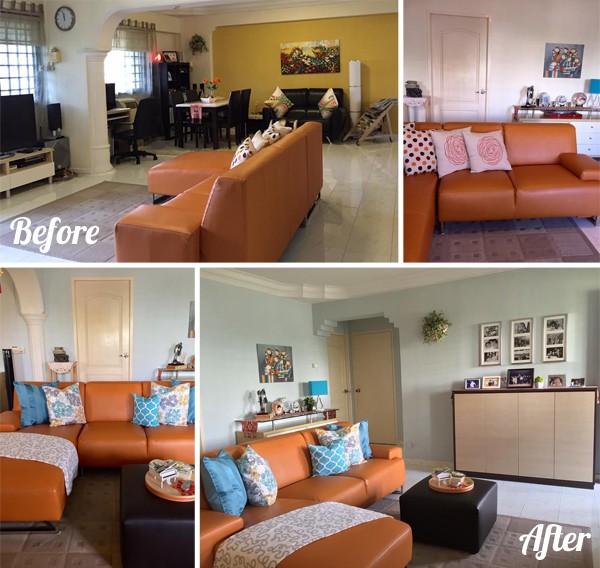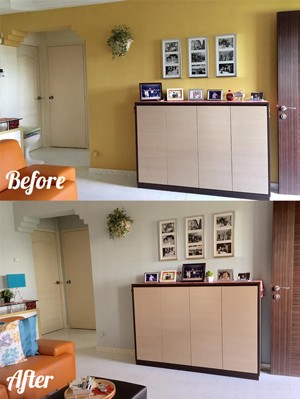 Now she gets compliments from everyone…from her piano students to her Feng Shui consultant.
"The complementary color palette that I first learned about in Color Confidence sounded like the key to making my space feel more modern and getting the wow factor.
I've always wanted a cosy feel in my living area. Before it felt neat and organised, but now it's relaxing and inviting.
Guests compliment the new look and family members feel it is more comfortable and relaxing now, too."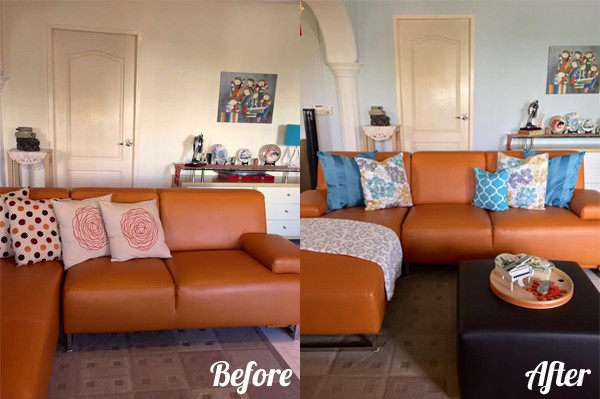 "How to Mix & Match Patterns was really the icing on the cake for me as I learned how to pick the right pillows to match the whole new look and wall color."


Bonnie Koh, 3-bedroom apartment in Singapore

Color Confidence includes:
● A self-study, self-paced video course on color, pattern, and lighting.
● Worksheets and cheat sheets to put what you learn into practice in your home.

● Instant, lifetime access to all course materials.
Here's the complete class and lesson breakdown…
Class Syllabus
START HERE
Available in days
days after you enroll
Color Choice: Basics of Color Theory for Decorating
Available in days
days after you enroll
Creating a Cohesive Home with Color
Available in days
days after you enroll
When you finish Color Confidence, you'll be able to…
● Choose colors confidently with a solid understanding of how colors work together and how to use them in your home
● Use your whole house color plan to create a cohesive home
● Add more pattern and texture to your home with an easy to follow, no-fail formula
● Light your home properly to improve the function and feeling of every room
Get instant, lifetime access • 30-Day Money Back Guarantee
Your Teacher
Jackie Hernandez teaches women the science behind the art of decorating so they can create a beautiful, meaningful home, even if they aren't creative. Jackie founded School of Decorating to bridge the gap between "designer" and "homemaker." As a wife, mother of two boys, and a small business owner that works from home, she knows how important it is to make your home fit you.

Frequently Asked Questions
What if I rent and can't paint the walls?
Painting walls is touted as the quickest and easiest way to update a space. But it is definitely not the only way. In Color Confidence you'll learn how to create your main color palette, which are the colors that can be used on walls or on other large furnishings, like upholstered furniture, curtain panels, headboards, bedding, and rugs. You can use all these large surface areas to create the same impact as wall color.
In Color Confidence you'll also learn how to bring more color into your space through accent colors, metal finishes, wood tones, and fabric patterns. The best part: all of those things can move with you to your next home.

What if I have ugly carpet, dated oak cabinets, or brick or stone that I can't afford to replace right now? Is there a way to work around those things?
Absolutely. While it'd be ideal to replace every finish in your home that you don't love, it's not realistic. Sometimes we have to work around eyesores.
One very important thing you'll learn in Color Confidence is how to identify the undertones in those finishes, which in turn will help you choose wall colors and other finishes that will work with, not fight against, the finishes you can't change.
You'll also learn how to choose fabrics and patterns, as well as how to properly light a room which can have a dramatic impact on how your space looks and feels.

What if I really like neutrals?
That's wonderful. But have you noticed how tricky it is to pick neutrals and mix them together? That's because neutrals have color undertones. Recognizing those undertones is the key to picking neutrals that look good together. In Color Confidence you'll learn how to spot undertones so you can choose the right mix of neutrals.
Also, How to Mix and Match Pattern isn't just about using geometrics and florals, it's also about how to add texture to your space through subtle patterns, fabric textures, and "neutral" prints. The key to creating really great beautiful neutral rooms is to use texture to create depth and interest.

When does class start?
Right now. You get instant, lifetime access to all the classes in Color Confidence. But you don't have to watch everything at once. You can work through the classes at your own pace.
You'll have lifetime access to all the Color Confidence content, which means for as long as the program and company exist. (School of Decorating was founded in 2011 and Jackie has been in business for over five years.)

How much time do I need for this course?
The total video length of this course is 4 hours and 15 minutes. The content is broken up into classes and individual video lessons so you can watch segments at your leisure.
Here's the time breakdown:
● Color Choice: Basics of Color Theory for Decorating - 30 mins (1 lesson)
● Creating a Cohesive Home with Color - 1 hr 40 mins (3 video lessons)
● How to Mix and Match Pattern - 1 hr 20 mins (2 video lessons)
● A Well Lit Room - 46 mins (4 video lessons)
What do I need to get started?
All you need to access Color Confidence is a computer or mobile device with a good internet connection.
The site is mobile-friendly so you can access the lessons and watch the videos on most tablets and phones with a web browser.
The course includes worksheets and cheat sheets which you may want to print. They can also be viewed on screen.
Do I get any one-on-one decorating advice from Jackie?
Color Confidence is a self-study course. There is no community or email support.
If you'd like additional support and guidance, then please checkout the full Décorography program, which includes the Color Confidence course and three more decorating courses PLUS a private Facebook community with access to Jackie and an expert interview library.
If you want to start with Color Confidence, you'll still have the opportunity to upgrade to Décorography to get more courses and support.
What's your return policy or guarantee?
You have my 30-day 100% money-back guarantee.
My goal with this course is to help you create a home you love and build your creative confidence in the process. I'm confident that if you follow the lessons and do your homework, you WILL gain color confidence in your home.
However, if for any reason within 30 days you decide Color Confidence isn't for you, just let me know, and I'll refund 100% of your money, no questions asked.
Get instant, lifetime access • 30-Day Money Back Guarantee