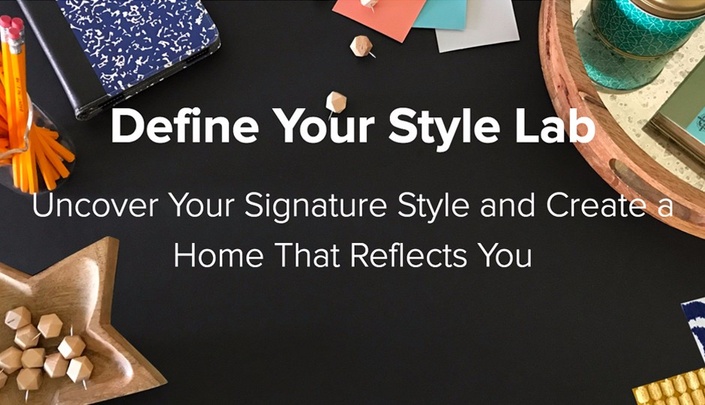 Define Your Style Lab
Uncover Your Signature Style and Create a Home That Reflects You
You thought making your house feel like home would be easy. But it isn't coming together like you imagined.
You had no idea decorating your own place would make you feel so frustrated, lost, and unsure of yourself.
No matter how many different styles you try, it just doesn't feel like you.
Wouldn't it be awesome if you knew exactly how to make your home feel more like you?
Imagine if you could....
• Tie all the rooms in your home together so they flow beautifully from one to the next.
• Buy things for your home with confidence because you're certain you'll still love them years from now.
• Pick out elements you love from anything that inspires you and know how to use them in your home.
You can. You just need to go back and do the often missed first step — define your style.
It's a mistake to think you can find a decorating style in a magazine, a book, or by copying someone else. Your decorating style is unique to you. You don't have to be creative or savvy to have style—it's in you already— and I'll show you how to DEFINE it and make it fit you perfectly.
Knowing your true style will put an end to your decorating indecision, make you stop second-guessing yourself, and help you get UNstuck in your home.
Introducing Define Your Style Lab
Define Your Style Lab is my proven method for mixing up your one-of-a-kind decorating style so you can move forward with confidence throughout your home.
I'll walk you through the process step by step to create your signature style. Then I'll teach you how to apply it to your home.
I've helped over 250 women develop their decorating styles through this course and I've never seen the same style twice—each style is as unique and beautiful as the woman that created it.
Once you've defined your style, you'll be able to...
Make deliberate decorating decisions with a clear style direction.

Communicate with conviction about what you like and don't like for your home (and why).

Shop for home goods in your favorite stores without stressing about how they'll look or fit into your style—you'll have a style filter to make the decision easy.

Buy confidently because you're clear on what you actually like (and will still like years from now).

Unify every room of your home to match your style.
It's not just a decorating style—it's your decorating strategy.
"I worried that home design was something that I would never be able to pull off on my own. Since Define Your Style, I learned so much about myself and design in general and things are coming together so easily and quickly!I wish I had been able to do this years ago because it would have saved me not only time and money, but also the lack of confidence in myself and my style."
- Susan Williams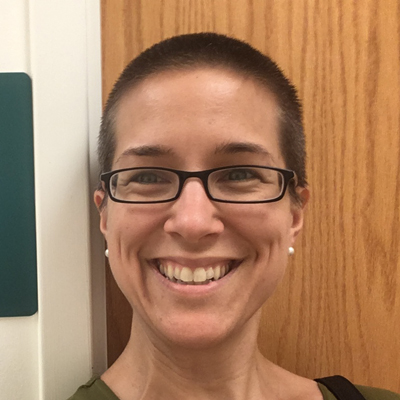 "I used to feel so defeated with my handmedown furniture and dorm-room aesthetic, even though I'm in my 30s! Now I know what pieces I need to buy next and I have a plan. I learned how to finally start choosing items that are keepers, and won't be thrown away in a couple of years. My home is beginning to feel cohesive and fitting me. I was even able to buy a sofa without agonizing over the color!"
- Jen Chendea, Florida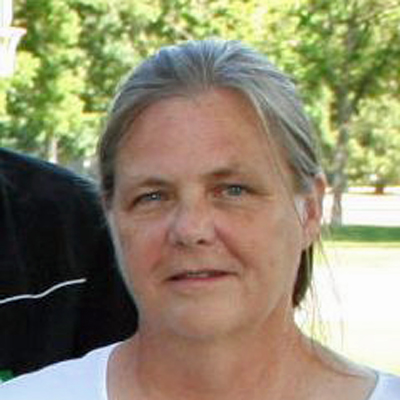 "I love this course. Jackie is always available for feedback and everything is easy to understand. Like Jackie, I'm science-minded and the decorating thing was a challenge until I found Define Your Style Lab. It made me really think about every aspect of what I wanted my home to say."
- Debbie Kennedy, Western, Nebraska
Meet Your Style Teacher
Hi, I'm Jackie. I originally created Define Your Style when I was struggling to find my decorating style. After lots of decorating mistakes, our second home was finally starting to feel like us. Then, we sold it to move to our dream home.
I panicked about starting the decorating trial and error all over again. I didn't want to start over. I wanted to move our newly found style with us to a home three times the size. That's when I got serious about defining my decorating style.
I formed some important new habits for how I processed inspiration and decorating ideas.

I developed a new way of seeing decorating and how it plays out across an entire home.


I created a specific process to refine my style so it was crystal clear.
My style definition became the guide I needed to decorate my new home right the first time around.
In this house, we haven't repainted a single wall, regretted a furniture or decor purchase, or redecorated a room. Instead of second-guessing ourselves, we pour all our energy into enjoying our home. We still love every decorating decision we've made in the last six years. Our home screams DIY Modern—Happy, Fun, and Handmade, because that's what we intended.
After working with over 150 design clients, I recognized most of them had one thing in common...no clue what their decorating style is. Even if I gave them a multiple choice list of styles, they couldn't choose. It dawned on me that many of them didn't need help shopping and decorating as much as they needed help developing their style.
After getting my help with one room, many of my clients came back for more, because they had no idea how to expand their new style across the rest of their home. Repeat clients is a good thing for a freelancer, but I saw it as a symptom of a much bigger problem: Women lacking confidence to decorate their own homes.
So I shifted my entire approach away from client work to teaching women how to decorate for themselves.
I want to help you find the confidence you need to create a home you love.
"I wanted to make my home a space for my whole family to relax and enjoy, but each time I would start decorating, I never liked what I chose - everything seemed disconnected. When I started taking classes with Jackie, she explained things in a way that I could understand and taught me how to choose what's best for me and my family. Now I have confidence with decorating and I'm so excited about transforming my home!"
- Jackie Biederman, St.Paul, MN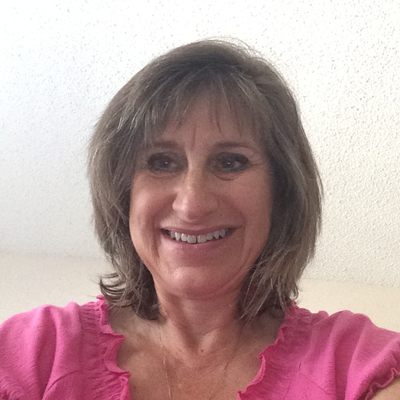 "I liked my home decor before but felt it should be something different, more trendy, more current. Define Your Style Lab helped me discover and refine "my" decor style. It was so helpful to know it is unique and personal to me. Now I love it and appreciate that the look is all mine, that it will change and develop 😀. My shopping habits were refined too, in that now there is a clearer, more defined scope of what I look for. I am more appreciative of my home because of Jackie's directions and encouragement."
- Cynthia Foster, Langley BC, Canada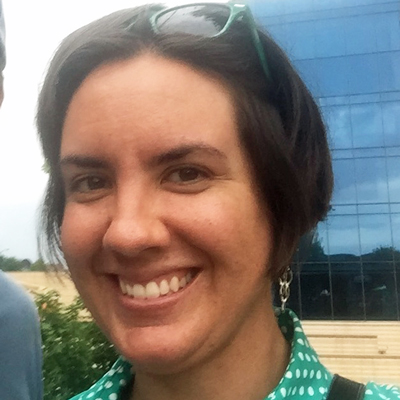 "Putting a name on my style, in surprising and subtle ways, gave me confidence not only in home decorating, but in other areas as well. It helped me to realize that really, I do know what my style is, but in certain places "settled" for cheaper things, or good enough. Editing those items out helped me to be truer to what really makes my style shine, allowing me to "splurge" in the right places, and save where it doesn't matter as much.
I am learning that home decorating is so SO much more than just decorating. It's an extension of knowing yourself, your spouse, your family and not only accepting that but celebrating it! I am learning that there really aren't "mistakes" in decorating, but that it takes the courage and confidence to find and bring to life your preferences without apologies.
Fleshing out MY style has really transformed my house from just a box I live in to my HOME."
- Nicole Branham, North Vernon, Indiana
Uncover your signature decorating style in just four weeks.
Define Your Style Lab is a self-paced online course with a unique self-discovery process designed to show you step-by-step how to uncover your true, unique decorating style and how to apply it in your home.
I won't ask you to pick a pre-defined style, I'll help you build your own.
There are four parts to the lab: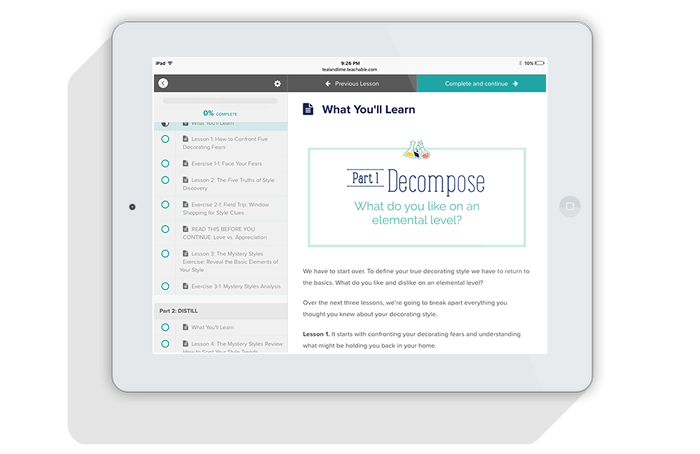 PART 1. DECOMPOSE
You'll forget everything you thought you knew about your decorating style so you can return to the basics and uncover what you like and don't like on an elemental level. The capstone exercise in Part 1 is The Mystery Styles Exercise…sounds fun, right?! It's an eye-opening experiment to find the truth about your style preferences and aversions. A style student favorite.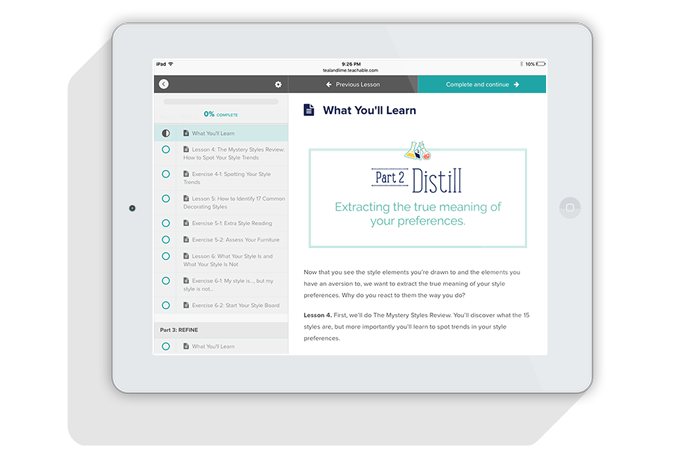 PART 2: DISTILL
You'll learn how to evaluate the style elements you uncovered in Part 1 to extract the true meaning of your style preferences and how you want them to show up in your home. You'll learn how to identify 15 common decorating styles to better understand what fits your style.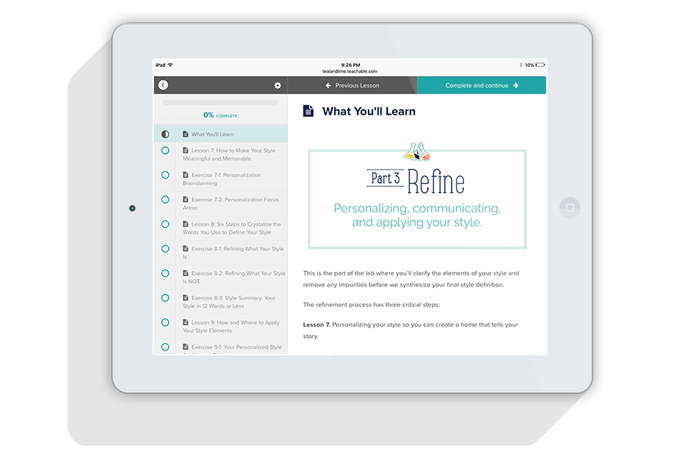 PART 3. REFINE
You'll clarify and refine your style as you learn how to make it meaningful and memorable, how to communicate your style clearly, and exactly how to use your style to create the feeling you want in your home. This is my favorite part of the process.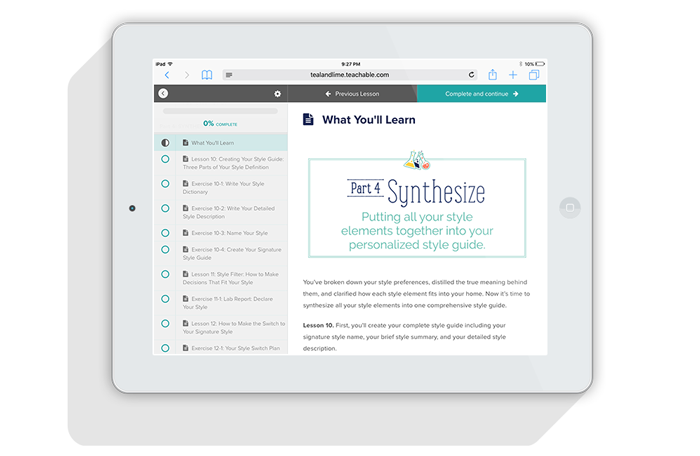 PART 4. SYNTHESIZE
You'll put all your style elements together into one comprehensive style guide including your signature style name, your style summary, and your detailed style description. Then, I'll teach you how to turn it into a style filter—a decision making tool to help you pick things for your home that fit your style. Ready to define your style?
When you join Define Your Style Lab, you'll get instant, lifetime access to:
A self-paced, 100% mobile-friendly course that will guide you step by step to create your signature style.

12 Style Coaching Lessons—About 30,000 words (like a book-worth) of style-defining advice.


20+ Style Discovery exercises with printable worksheets to walk you through defining your style step by step.

A gorgeous 42-page printable workbook to guide you through every exercise and to document your signature style and application strategy.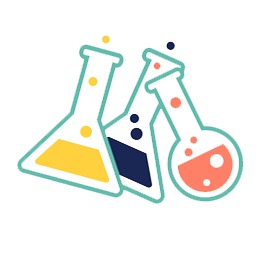 "I struggled at the beginning of Define Your Style Lab when looking at the photos of commonly defined styles. Nothing fit! Everything fit! Realizing that being perplexed was the point of the exercise and trusting in the process I continued. The entire DYSL process was introspective, interesting, and enjoyable. The results are fantastic! Having chosen a unique name for my decorating style is helping on an on-going basis. When shopping it is now so easy to look at an item and determine if it supports my individual style."
- PJ Pradella, Florida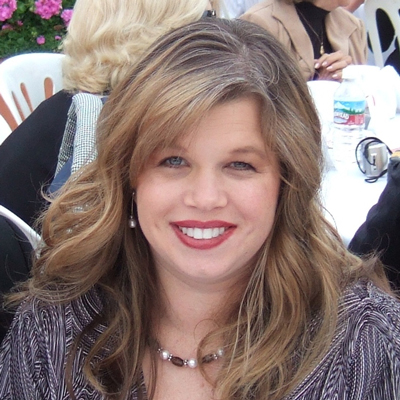 "My favorite part of Define Your Style Lab was The Mystery Styles exercises - to study the elements of various design styles without the negative bias of what the style name was. I was able to learn about different styles and which elements I wanted to add or remove in my decorating. I've been able to stop buying items that were a "good deal", especially if it didn't fit my personalized design style and/or colors. The few items I've invested in, I can see using in my home for a long time."
- Tonia Fisher, Rancho Santa Margarita, California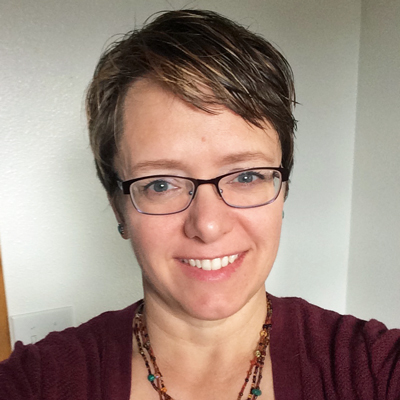 "Before this course when I needed to go shopping for something I would focus on that one thing and buy what I liked. Then when I would get it home and live with it a few weeks, I would realize that it just added to my hodge podge of different styles and colors. I struggled to see the bigger picture.
The most eye opening experience of Define Your Style Lab was the Mystery Styles exercise. It really helped me see more specifically what my style was and wasn't. It opened my eyes to my tastes, interests and even my personality. I now evaluate everything to determine if I love it or just appreciate it. If I am looking at any inspiration pictures I ask myself what it is I really like about it. Defining my style helped me weed through all those decorating ideas that I liked and focus more on what I love.
Now I am learning to see my house as a whole unit and I am better able to visualize how I want it to look as a whole room or home rather than compartmentalizing it to a couch, a wall color, a lamp, etc. I now think about my purchases and how they will flow with the other items in the house. I love having a style name now. I evaluate all my decor items by it and if it doesn't fit then it stays in the store. I think before I act a lot more now :)"
- Holly Sedrick, Springdale, Arkansas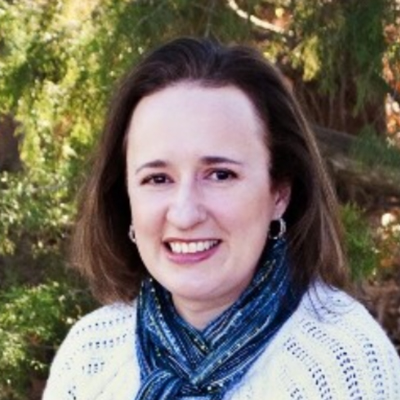 "I really enjoyed the process of thinking about why I like the things I do and pulling them together into a short description of my style. It has helped me to realize that just because I like something in the store, if it doesn't fit into the decorating style of my home, it isn't worth buying anyway to try and make it fit. Knowing this has helped me avoid several unnecessary purchases. Define Your Style helped me understand why some of the things I like work in my home and some don't, and gave me some basic tools to see immediate results in terms of how I use my existing decor."
- Christie Connel, Midlothian, Texas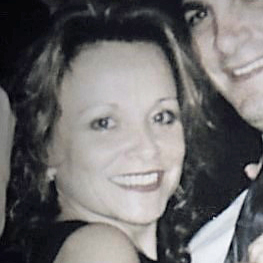 "The "style-naming" was not only fun, but in my case, a truly necessary exercise to help separate "likes" from "loves". Define Your Style Lab taught me to slow down & not "settle". I used to buy on impulse. Now I carefully consider EVERY item before I buy...it's placement (where it will "live") and, most importantly, how it "fits" into the existing decor style. Now I know there's no point buying something just cause I like it; it needs to be purposeful."
- Denise Cartiglia-Alberti, Brick, NJ
Is the decorating honeymoon over? Don't divide up the house just yet...
I'm also including a BONUS: The Couple's Guide to Combining Styles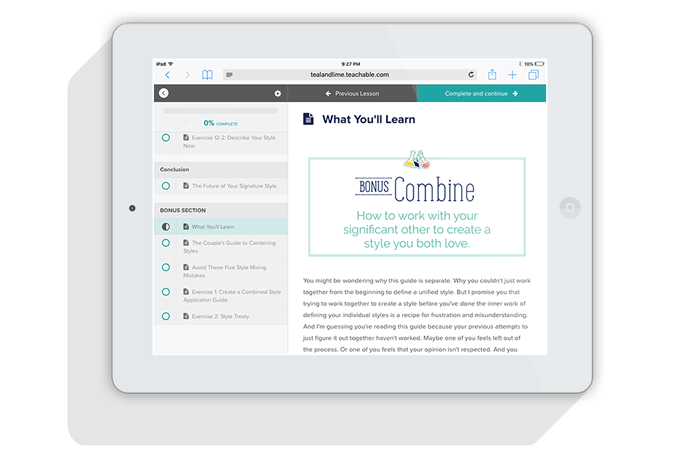 When you join today you'll also get The Couple's Guide to Combining Styles bonus section (a $50 value), which includes five key strategies for working with your better half to create a style and home that fits you both. There's even a Style Treaty exercise that will help end decorating disagreements so you can create a home you both love.
"One of my biggest aha moments was realizing there were things I liked and appreciated but did not necessarily want for my own home. It also gave me great tools encouragement and guidance to combine my husbands style with mine easily."
- Rebecca Levander, St. Paul, MN
"I am not sure what I expected the process to be like, but defining my style involved a lot of soul searching for me. Going in, I expected that my style would be some version of modern, but was quite shocked when I found out it really wasn't.
In the process of choosing my style, I was choosing how I define myself in a way or at least the feeling I want to have in my home and the feeling that I want my guests to have when they visit. Now that I have defined my style Honest Charm, I feel very confident in moving forward with decorating our home. Thank you so much for your encouragement and guidance!"
- Petra E.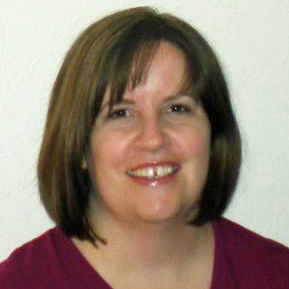 "Define Your Style is just what I needed and I thoroughly enjoyed it! The exercises you took us through were enlightening. As a mom working from home with three kids I wondered if this would be do-able. It certainly was and very worth my time and money!! You have restored my confidence to "go forth and decorate." Thank you!!!"
-Terri Asbury
"It was fun every step of the way. What I loved about this course is that Jackie is self-taught and is so passionate about what she does. It was great taking the class with others and seeing various style preferences throughout."
- Sarah S., AnInvitingHome.com
This course is for...
Homeowners
No matter how long you've lived in your home, if it doesn't feel like you, then it's time to set it right. Don't worry, you won't have to start all over. Define Your Style Lab will help you start with small tweaks to make your home a better reflection of you. And when you're ready, you'll have confidence to purchase new things to continue to bring out your style.
Renters
Just because you rent doesn't mean your place shouldn't feel like home. It's natural to feel limited by your landlord's restrictions (not being able to paint, for one). But you should know that your signature style goes far beyond color on your walls. Define Your Style Lab will also show you how to bring out your style through your choice in furniture styles, layout, the overall feeling of your space, and personalizing your accessories. You can have style inside a white box.
In a new home or moving soon?
It's never too early to get style clarity. Now is the perfect time to define your style so you can start out in your new place with confidence and a clear strategy to make it home. Define Your Style Lab is the best first step to make the rest of the decorating process easier.

Create your signature style for a lifetime of confidence on every future decorating decision.
"I had a wonderful time taking the Define your Style Class. Through Jackie's lessons I was able to hone my style and finally give it a name, Worldly Modern. I have been excited to use my new found skills as I choose items for my home and come to realize what will really work and what I really just appreciate. Thanks for the great class!"
- Lindsay B.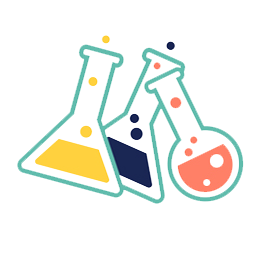 "Define Your Style Lab helped me figure out my own personal style and helped me make confident decisions on what exactly to purchase to fit in my plan. My favorite part was learning my style words and how to describe style elements in general. It was very helpful to have exact words to pinpoint what I like and dislike. Before, I didn't have the words to describe what I loved so a lot of my choices were based on feeling which didn't sit well with an analytical person like myself. Having the right words gives me more confidence in decorating, makes my decor choices more understandable to myself and allows me peace of mind."
- Danielle Brough, Michigan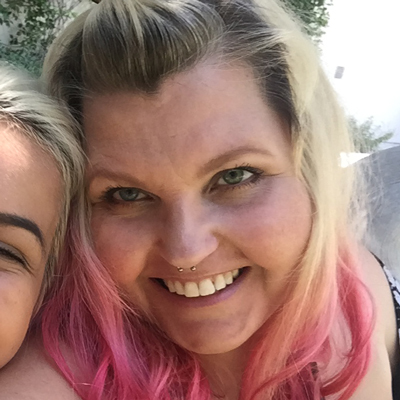 "I discovered that I have a wild style and love color. Define Your Style Lab helped me to be more free and less cautious with what I believed should go in my home. Prior to DYSL I was bored and disappointed with how our home looked. Now, most of my rooms are a delight to my eyes and to those who come in. I am no longer afraid of color, pattern or my deep love for them. I have two rooms left to complete and I cannot wait to do them."
- Karye Ann, Orange County, California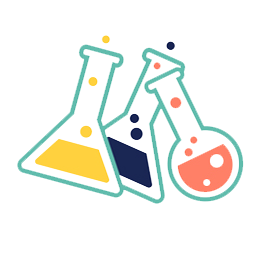 "I liked too many things before, without an overall picture of what I wanted to live with versus what I just admire when I see it. It's much easier now to admire things without wanting to buy them all. The rooms I've changed are already more "together." When I started Define Your Style Lab I was in the process of a renovation. I was lucky to be working with a designer, but DYSL made it easier for me to say yes to some options and no to others."
- Carol Freeman, Moline, Illinois
This course is not currently open. Enter your name and email to get on the waitlist and get notified when enrollment opens next.
This course is not currently open for enrollment.
Here's to your unmistakably you style. You've got this and I'll be with you every step of the way. See you inside the lab.
Warmly,
Jackie
Frequently Asked Questions
When does the course start and finish? Can I complete it at my own pace?
How about right now? Your signature style is just four short weeks away. This is a self-paced course so you can work through the material at your own pace. I recommend allowing about four weeks to work through all the exercises, but you can take as long as you like. Define Your Style Lab includes 12 text-based lessons and and over 20 style discovery exercises. Each exercise has a worksheet you can download or print. Your time in the course will be spent reading the lesson, then completing the exercises.
Do I even have time for this?
If loving the home you live in is important to you, then a few hours over the next four weeks will set you up for a lifetime of confidence on every future decorating decision. Think about all the time and mental energy you're wasting now questioning and second-guessing yourself in your home. That's time that could be spent enjoying your home with your family. Your decorating doubt is costing you—weekends spent re-decorating, extra errands to return items that didn't work, and freezing up at the store because you aren't sure what you want. With a signature style you'll know what you want and what works for your home without having to think about it. You'll shop faster, avoid returns, get decorating done sooner, and love the end result...which means you can finally relax in your home.
Do I get personal guidance from you, Jackie?
As a style student, you'll have access to me in the private Facebook group where you can ask me questions and share your style journey with others working through the same process.
I'm not good with decorating. Is Define Your Style Lab right for me?
Yes! You're in the right place. Defining your decorating style is an ideal place to start and can help you avoid decorating mistakes. If how your home looks and feels is important to you, but you aren't confident in your own style, then Define Your Style Lab can help. If you already feel very confident in your decorating style and just want tips on how to decorate and DIY tutorials, this is not the right course for you. Define Your Style Lab is a foundational strategy to set you up for successful decorating. We focus 100% on understanding your individual style and how it translates to your home. This course does not include specific decorating tips, like how to hang art or arrange your bookshelves.
How long do I have access to the course?
How does lifetime access sound? After enrolling, you have unlimited access to this course for as long as you like - across any and all devices you own.
Couldn't I just put this money toward new furniture?
You could. But...do you want to risk hundreds of dollars on new furniture or decor without being certain it fits your style and you'll get the value out of it for years to come? It's not often that we replace our furnishings so I want to help you choose the pieces you'll enjoy so much you never want to replace them. Your decorating investment is wasted if you don't know your true style and how to use your furniture and decor to bring your style to life in your home. Define Your Style Lab is designed to help you create a signature style, build your confidence, and to give you a framework for making confident decorating decisions.
Can't I just figure this out on Pinterest for free?
Looking at pretty pictures doesn't work. If the stack of decorating books on your coffee table or the millions of pins on Pinterest helped you find your style, then you'd already have a gorgeous home you love. The problem is it's easy to look at a pretty picture, it's much harder to translate it to your home. Define Your Style Lab is a guided experience that will help you create a truly personalized decorating style with a strategy to apply it to your home—exactly what parts of your style to use where. Plus, you'll have access to the community where you can post pictures of your home to ask questions and get feedback on how to best bring out your style.
What if I'm unhappy with the course?
I would never want you to be unhappy! Please contact me within 30 days of your purchase and I will give you a full refund.