How to Arrange Furniture and Improve the Flow in Your Home
There's one fundamental skill that can save you from making expensive furniture mistakes and improve the layout of your existing furniture. It's space planning.
But it's more than just measuring and rearranging furniture, it's about how to make your home work better for you. Proper space planning can help you maximize your square footage and create rooms that support your lifestyle and make you feel good.
By the end of this class, you'll be able to finally:
Choose a focal point in any room and use your furniture to emphasize it
Improve the flow through a room so it supports your lifestyle
Set up seating areas in your living room to encourage conversation (there's a cheat sheet for this too!)
Measure a room, including placement of doors, windows, and other fixtures
Properly measure furniture (even oddly shaped furniture) and interpret furniture dimensions in catalogs and online stores
Easily work out new furniture layout ideas when a room is no longer functioning well
Get your furniture spacing right to allow for walkways, to move around a dining table, to choose the right size rug for a dining room or bedroom, and more!
Layout a room to verify measurements and scale before your order new furniture or when you're moving into a new place (this has saved many students from ordering a sectional that would have swallowed their living room!)
Recreate a digital version of your room and furniture in a free online tool, so you have a reusable virtual floor plan to rearrange your furniture whenever you want (without actually moving a single piece of furniture until you know the best layout)
This class also includes a special lesson:
12 Real Life Space Planning Challenges and What to Do About Them
Includes how to handle a corner fireplace, spiral staircase, large windows, open floor plans, and more!
Get the tips and tricks you need to successfully arrange furniture in any room. Start the Figure Out Your Furniture Layout class now.
What's Included
Get immediate access to seven video lessons, two cheat sheets and three bonus videos to help you arrange your furniture and improve the flow in your home.
TIME: 78 mins + 3 bonus videos
SKILL LEVEL: Beginner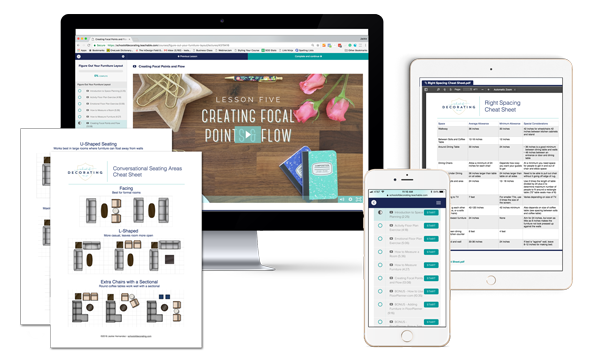 Lesson Overview
Lesson 1: Introduction to Space Planning
Lesson 2: Activity Floor Plan Exercise
Lesson 3: Emotional Floor Plan Exercise
Lesson 4: How to Measure a Room
Lesson 5: How to Measure Furniture
Lesson 6: Creating Focal Points and Flow
Lesson 7: Real Life Space Challenges
Lesson Downloads
Right Spacing Cheat Sheet
Conversational Seating Areas Cheat Sheet
Bonus Content
Video 1: How to use a free online tool to create a digital floor plan
Video 2: How to add furniture to your digital floor plan
Video 3: Bonus tips for digital floor planning
What Students Say About This Class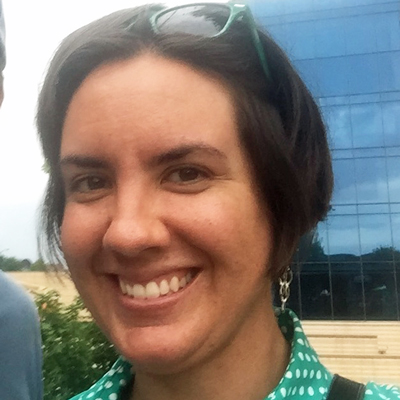 Nicole Branham
North Vernon, Indiana
"Wow! What an amazing whirlwind of ideas! I am SO looking forward to getting to the emotional floor plan – what an interesting concept. This class has offered some awesome tools for truly making my home work for my family. Thank you!"
"Thanks for giving me some ideas on how to move in a new direction with the room. I now realize its so important to get measurements for furniture. That has never really been a priority and it can make such a difference. The room planner is so cool! "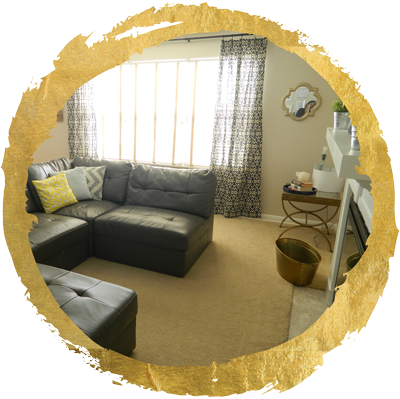 Brittany Goff

What You Need for this Class
All you need to take this class is:
A computer or mobile device with an internet connection to watch the videos
Optional: A printer to print the worksheets
Graph paper or notebook to sketch your room and document measurements
Tape Measure
You do NOT need:
Any design experience
Any drafting experience - you'll learn how to quickly sketch your room on paper so you can keep track of your measurements long enough to create a digital floor plan (the free online tool I recommend has support documentation and "how to" tutorials, plus I added three bonus videos to this class to help you create your first digital floor plan).
New furniture - while you can (and should) use the skills from this class to plan a room layout and verify measurements for new furniture, space planning is also a wonderful tool to help you improve the layout of your existing furniture.
Your Teacher
Jackie Hernandez teaches women the science behind the art of decorating so they can create a beautiful, meaningful home, even if they aren't creative. Jackie founded School of Decorating to bridge the gap between "designer" and "homemaker." As a wife, mother of two boys, and a small business owner that works from home, she knows how important it is to make your home fit you.

Frequently Asked Questions
This course is not currently open for enrollment.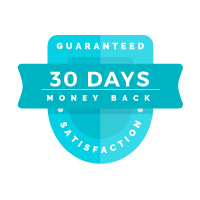 Try This Class Risk-Free
All School of Decorating classes have a 30-day money-back guarantee. If you're not happy with the class, I'll give you a full refund. No questions asked.